Last week was our first family vacation with just our immediate family unit! We loaded up the car with a portable DVD player and plenty of snacks and headed on an 11 hour drive to Pensacola, Florida to stay with one of my best friends from college, Bromli! Chloé slept almost the entire way (we had a slight scare involving a 104.2 fever and a trip to the Urgent Care on our pit stop in Houston) so I think the medicine kind of made her drowsy. Stella was happy as long as she was watching a movie or eating, ha! Go figure.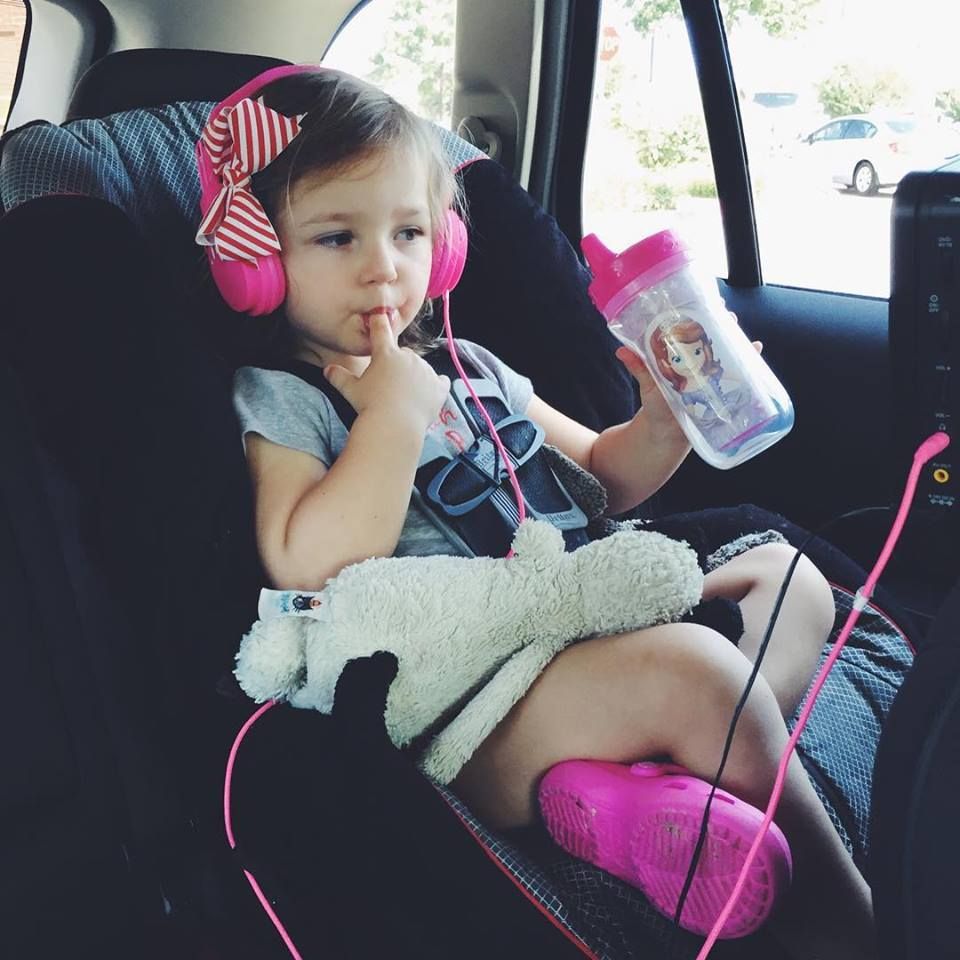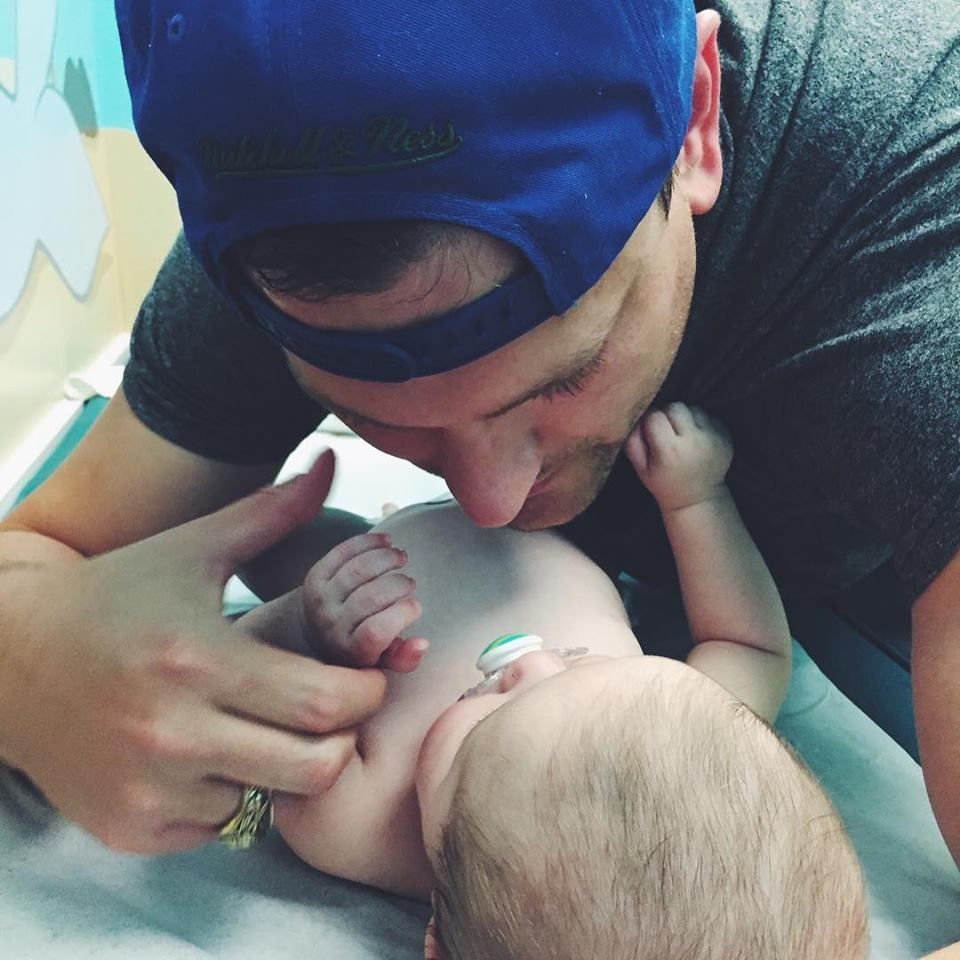 Night #1 we met the Breedloves at a GREAT restaurant on the beach where we let the girls play on a playground and get entirely too sandy so we could enjoy some adult beverages and some authentic sea food! I had the most delicious snow crab and shrimp dish!
On Sunday, we got loaded up and took the boat out to a couple of islands right off the military base. I had never been on a military base and had no idea they were so HUGE and basically a fully functioning city! We dropped anchor and walked in the shallow water to a sandbar and ate our picnic lunch. Stella LOVED it until…. the jellyfish which we accidentally TERRIFIED her about (because she was about to try and touch one) and she subsequently became scared of the water. Oops? So she spent the rest of the day on the boat or in the sand and wanted nothing to do with the water. She LOVED the boat though and kept telling Mr. Bear - FASTER! FASTER! We also spotted some dolphins only a few yards away from our boat - Way better than Sea World ;)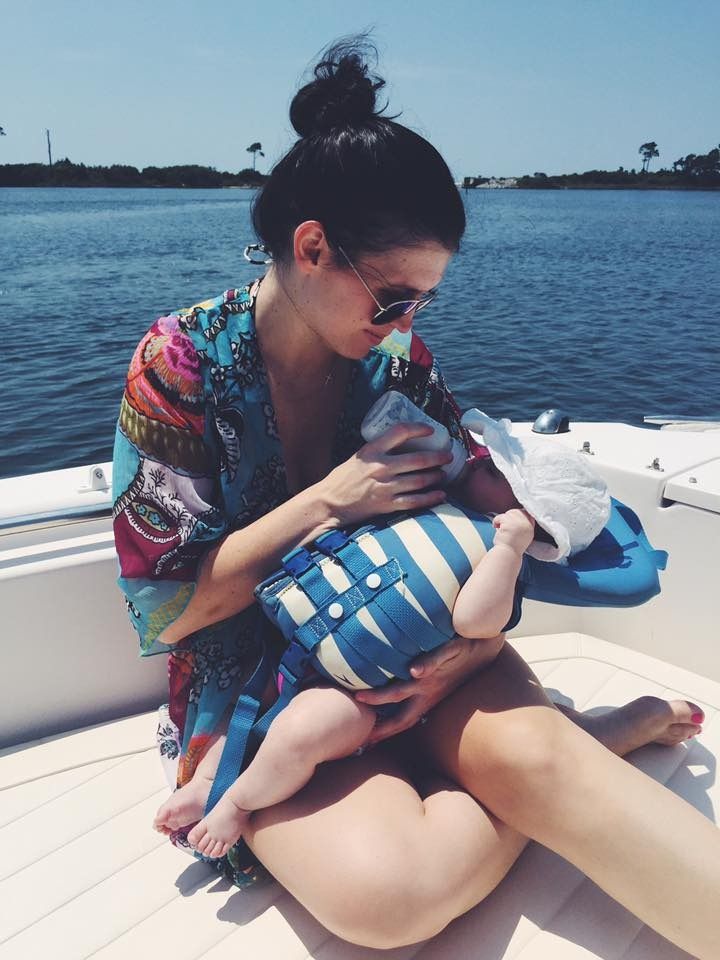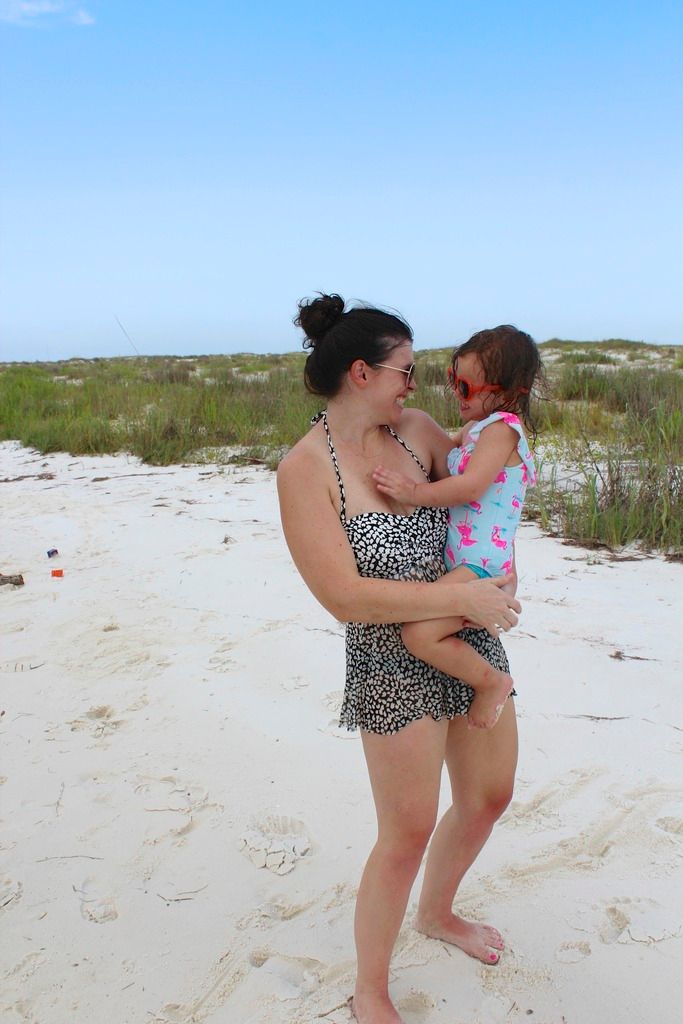 Monday was fun because we went to the beach and got wristbands and the Holiday Inn Resort for a change of scenery. It was a beautiful beachside pool with a lazy river and…. A MERMAID!!! Stella was equally entranced and terrified haha! She wouldn't get NEAR her and kept calling her "Ariel" (even though it was her cousin Diamond ;) ) but she also didn't want to leave her line of sight. I ate Mahi Mahi fish tacos and had some delicious rum punch!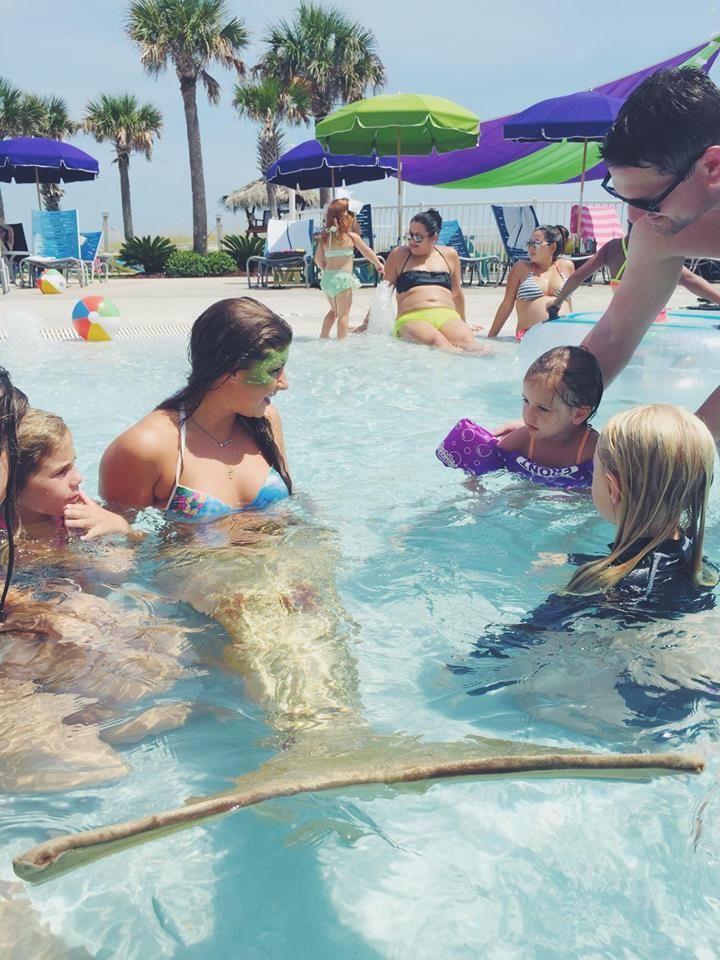 That NIGHT, Bromli indulged me on a sunset photo shoot at the beach - We really don't have any family pictures since the hostpial when Chloé was born and they turned out beautiful! Yay for not having to figure out Christmas cards this year :)
Tuesday was a family day while Bear and Bromli worked - We were going to go to the military base to tour the aircraft museum and got stuck in standstill traffic that was spanning over a mile. So instead of spending our last day in traffic, we went back to the beach and set up camp under a boardwalk since we didn't have umbrellas. Stella was NOT scared of the water this time- I guess she forgot ;) She kept calling the sand, SNOW because it was so pretty and white! This day was so laid back and fun - We rode a few waves, relaxed, ate sandwiches, and enjoyed our time as a family of 4. Chloé is not a fan of the sand so she preferred sleeping in her tent or on one of us :) She is most definitely our snuggly baby - Big Sister NEVER wanted snuggles!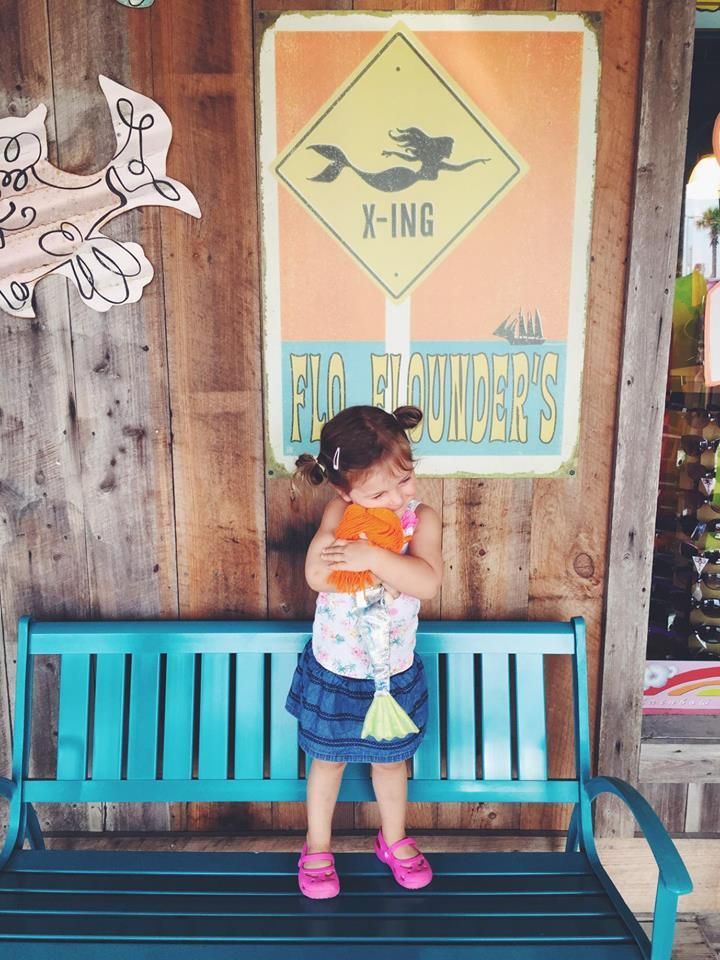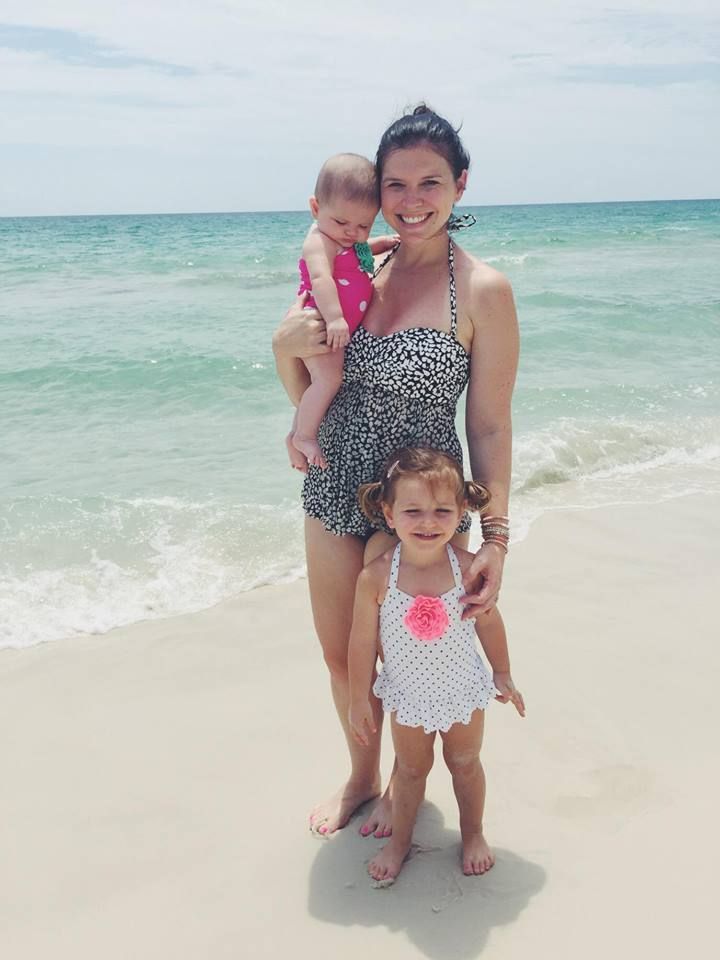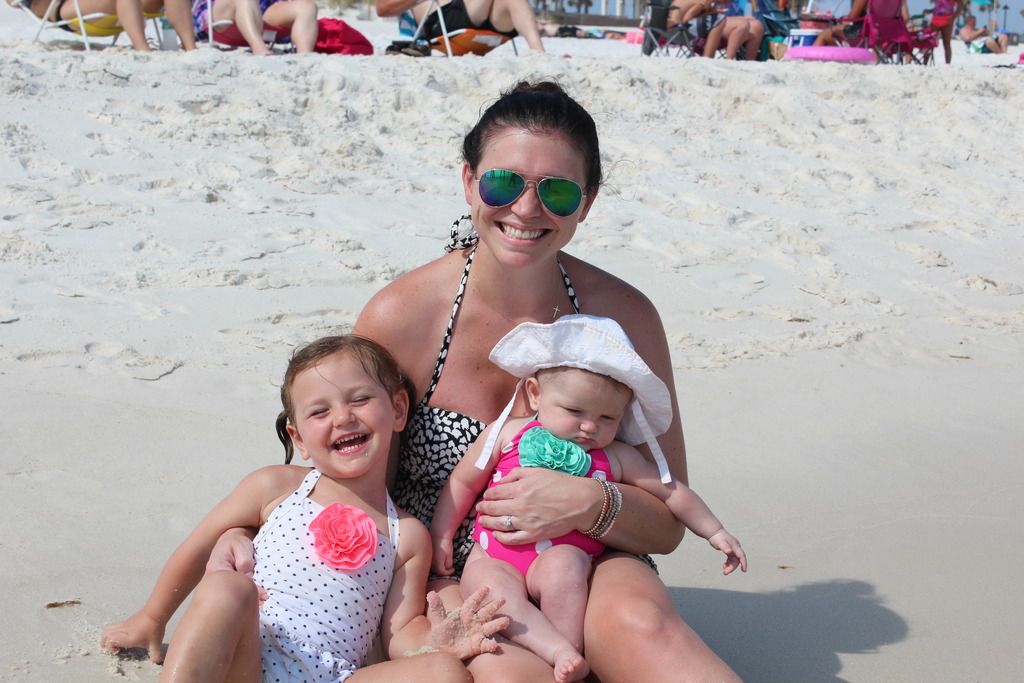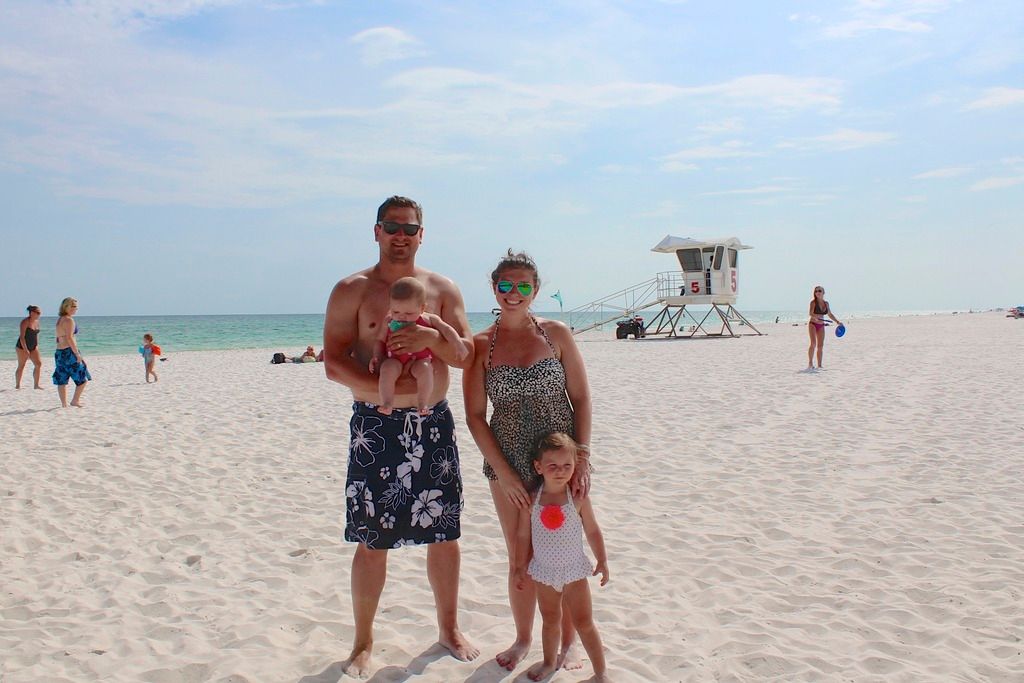 Tuesday night we hit up a Blue Wahoos game with the Breedloves. We were exhausted from the sun but it was the perfect ending to our trip! We sat in the outfield on a patch of grass and Stella got to run around like a crazy 2.5 year old and make friends and steal Bromli's son cone and my Coke :) It was so much fun!
We made memories that will last a lifetime and had the best time getting to see the Breedloves hometown and getting to know Mary Bella (their almost 1 year old) better :)